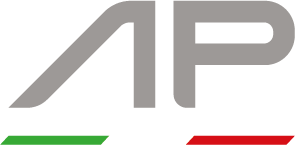 Ibiza 44
Outboard
The Ibiza 44 Outboard model is powered by triple outboard engines and has evolved from the popular and tested Ibiza 44 inboard model, which comes standard with line of axles or IPS propulsion. The normal design of the Ibiza 44' has been revised and updated with the adoption of a new hull design and innovative technological construction solutions using carbon fiber.
The new 2 step Deep- V hull enhances performance by a reduction in friction with water, allowing the hull to plane on top of the water at higher speeds and provide a smoother, dryer ride, even in choppy water. Another area which received great attention to detail and innovation is the construction phase itself.
Particular attention was paid to the construction phase using an infusion lamination, with sandwich and carbon fiber, for the hull and superstructures: this solution has considerable advantages that guarantee greater strength, lightness and less friction which translate into particularly reduced consumption.
The new Deep-V hull design, together with the carbon fiber composite, results in a boat capable of higher speeds with less fuel use, but always maintaining great maneuverability and stability.
Other advantages of the outboard propulsion system should be highlighted, such as freeing up an enormous internal space in the stern technical areas that can be converted to other uses.

The Shipyard has designed a specific version of the Ibiza 44 Outboard, SF version, with a "tuna tower" (made of a light tubular structure), which houses a second helm station. Onboard we offer a series of accessories such as the livewell, icebox, fighting chair, downriggers, and rod holders to complete the specific fishing equipment.