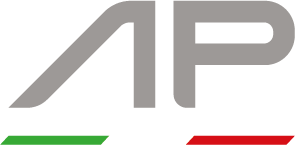 Exploring your


Experience

Over the years, sound classical roots have nourished a line of yachts described by critics as "timeless". Today, after establishing our brand on the international markets, between 2008 and 2018, we are ready for new challenges, proposing a new company, named Austin Parker International, under the management of Sebastiano Gravagno (Gianni), a range of vessels with more contemporary architectural solutions, with slanting sterns, low over the water, that give an even sleeker profile to the familiar Austin Parker hull with its high, solid bows. Together with the centrally located superstructure, all this creates a modern, individual look, reinterpreting the tasteful, balanced lines for which this brand has always been famed, under the direction of Italian firm Fulvio De Simoni Yacht Design.
Test the difference
The range comprises three walk-around models, Ibiza 44′, Ibiza 52' and Ibiza 85′, with wide, convenient side walkways that allow full, safe use of the entire deck space; two motor yacht models Mahòn 46′ and Mahòn 54′; larger in size, the flying bridge line, two models Palma 62′ and Palma 66′, meets the needs of those seeking a vessel for more challenging cruising, where the fly-deck helm station and increased on-board space available enhance comfort and pleasure at sea. The Austin Parker offering is completed by a designs of larger-sized yacht: AL 86 flying bridge in aluminium with innovative, functional design, intended for the discerning owner looking for a vessel that will respond to his passions for yachting.
Leadership
Sebastiano "Gianni" Gravagno, CEO Austin Parker International (owner of the Austin Parker Brand), has always been keen on boats, as a yachtsman at the beginning, then also as a businessman. His career is very rich of experiences, he started importing Colin Chapman's Lotus yachts, then as Commercial Director for Chris Craft, one of the most important Italian shipyards in the 70's, manufacturing 500 boats yearly. In the 80's he became the sole responsible for Mochi Craft, 120 boats yearly between 33' and 56', very important sizes at the time. Next he opened in Italy the segment of the "American boats", becoming the sole importer for Italy of Bertram, Cigarette and Blackfin yachts. After that he decided to accept a much bigger challenge, becoming European Sales Director for Tecnomarine, whose yacht range was between 60' and 130'. Then Gianni decided to start his own shipyard, named Antago, manufacturing 85 yachts, and gaining as clients important euopean business men. After these activities he started both Abati Yachts and Austin Parker yards on behalf of other entrepreneurs. Now he is the owner, along with minority partners, of Austin Parker International, a capital company spanish that produces his yacht range in Pisa – Italy, through a strategic joint venture with Seven Stars M&S.