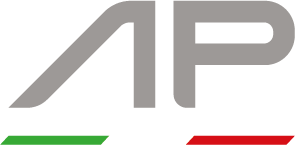 Shipyard
The production facility is at Pisa (Italy), at the yard of Seven Stars M&S, with which Austin Parker International has founded a joint venture for the construction of its yachts.
Craft are built by the yard workforce under the supervision and direction of the Austin Parker International technical staff and management.
The Yard, over 30,000 m2 in area with buildings of 3200 m2, two beaching and launching slipways, travel-lift and mooring quays, is equipped to build vessels in both fibreglass and metal (steel or aluminium). For fibreglass construction, the infusion technique is used for the hull, deck and superstructure. The key benefit is the specific weight of the laminate: it is much lighter with the infusion technique. This building technique provides greater safeguards for occupational health and the environment, since none of the harmful gases released during hand working are generated, and the vacuum ensures that no air is trapped inside, reducing the risk of osmosis. Balsawood is used as as the structural element of the sides of the vessel, with two advantages: it increases the moment of inertia and bending strength, reinforcing the element's shape to provide a more perfectly smooth overall form, and secondly, it improves the bonding enabling the internal and external fibreglass "skin" to adhere more closely to the sandwich panel structure. The use of clear gelcoat allows visual quality control during production.
Metal-built craft are constructed using choice grade raw materials by skilled workers, with years of experience in the industry, who build yachts of all sizes..