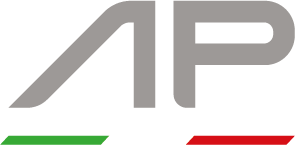 Cat 56
The CAT 56, is born under the sign of innovation, aiming to blend the comfort offered by the roominess of a catamaran with the quality and sportiness of higher-category yachts. The vessel's configuration, 17 meters in length and 7 meters in width, has allowed for the creation of a generous and roomy layout while maintaining a sleek profile that will facilitate docking in marinas.

From a stylistic point of view, the CAT 56 stands out for its sporty character that recalls the typical design of super yachts, elegant and sleek, echoing the DNA of Pininfarina and De Simoni Yacht Design. Featuring a long hull window, the CAT56 presents an iconic design that creates a seamless harmony between the interior and exterior spaces of the boat. Outside, the vessel features a cockpit with direct access to the sea, furnished with freestanding furniture. On the hull, there is a flybridge housing a spacious sunbathing area, a wet bar, and the helm station. The layered design emphasizes the superstructure, protruding from it, allowing natural light from the sky to filter into the living room. This setup reminiscent of super yachts is also reflected in the interior of the boat.

The interior of CAT 56, on the other hand, features spacious and well-lit areas, such as the salon that houses an open-plan kitchen and the living area, both of which open onto the expansive cockpit. The finishes are of superior quality compared to yachts in the same segment and are characterized by refined materials that define the onboard atmosphere of comfort. In addition to the living area, CAT 56 includes a full-beam owner's cabin in the forward area, an open-space design with a walk-in closet area and a desk, two guest cabins with dedicated bathrooms, and a crew cabin.